No
Mess

Sustainable Packaging

Safe &
Effective
Laundry (Double Up)
This stain fighting laundry detergent bundle has double the clean and fresh, while still being easy on the environment. Includes 2 boxes of our patented detergent sheets, 2 boxes of our plant-based dryer sheets and two powerful laundry scent bead tubes.

No
Mess

Sustainable Packaging

Safe &
Effective
30% Off Regular Price
Skip or Cancel Anytime
Free Shipping over $12.99
Every month
Every 2 months
Every 3 months
Every 4 months
Every 5 months
Every 6 months
Every 12 months
What's Included

Laundry Detergent Sheets
2 Boxes of 50ct Detergent Sheets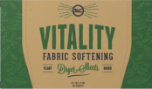 Natural Dryer Sheets
2 Boxes of 40ct Natural Dryer Sheets

In-Wash Scent Boosters
2 Tubes of 8oz In-Wash Scent Boosters
Don't Just Take Our Word for It
4.9/5 Rating - 35 Reviews
I love it! It so conveniently ensures that I have enough supplies; and that I can get it in a subscription, A+!
Kendra S.
Double
Up
The beads smell amazing and the detergent works like the big name products. Ditch the plastic and check these guys out!.
Val B.
Double
Up
No plastic is important to me. I love that you can tear a laundry sheet in half for half loads - can't do that with pods
Jacqueline F.
Double
Up