No
Mess

Sustainable Packaging

Safe &
Effective
Laundry + Dryer Sheet Combo
Simplify your laundry routine with our patented detergent sheets and our plant-based dryer sheets. Keeping your clothing fresh, soft and static free has never been easier than with our laundry detergent and dryer sheets bundle.

No
Mess

Sustainable Packaging

Safe &
Effective
15% Off Regular Price
Skip or Cancel Anytime
Free Shipping over $12.99
Every month
Every 2 months
Every 3 months
Every 4 months
Every 5 months
Every 6 months
Every 12 months
What's Included

Laundry Detergent Sheets
1 Box of 50ct Detergent Sheets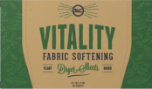 Natural Dryer Sheets
1 Box of 40ct Natural Dryer Sheets
Don't Just Take Our Word for It
4.9/5 Rating - 181 Reviews
We live full time in our RV, space is limited so I love the compact 50 loads in a 4x6x3 box!
Nita S.
Laundry
Sheets
My whole house smells so amazing. Kitchen towels, bathroom towels & rugs, bedsheets and every closet. It's fantastic.
Karen M.
Scent
Boosters
Convenient, gently scented, easily halved, leave clothes soft. This feels good to me, inside and out 😊
Pamela M.
Dryer
Sheets