No
Mess

Sustainable Packaging

Safe &
Effective

No
Mess

Sustainable Packaging

Safe &
Effective
15% Off Regular Price
Skip or Cancel Anytime
Free Shipping over $12.99
Every month
Every 2 months
Every 3 months
Every 4 months
Every 5 months
Every 6 months
Every 12 months
What's Included

Laundry Detergent Sheets
1 Box of 50ct Detergent Sheets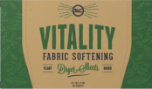 Natural Dryer Sheets
1 Box of 40ct Natural Dryer Sheets

In-Wash Scent Boosters
1 Tube of 8oz In-Wash Scent Booster

EcoBoost+ Stain Fighter
1 Bag of 12ct EcoBoost+ Stain Fighter
Don't Just Take Our Word for It
4.8/5 Rating - 83 Reviews
The sheets work so well. I love the booster! Gives my clothes just enough fragrance and softens them at the same time.
Christina D.
Essentials
Kit
So far all the products I have used have been awesome! Love the lack of plastic and chemicals and my laundry is clean!
Victoria D.
Essentials
Kit
The boost helps with stains and whites and I don't always have to use 2. Really glad I am a sheets laundry club member.
MJ F.
Essentials
Kit