No
Mess

Sustainable Packaging

Safe &
Effective
Laundry Essentials Kit
We've got the laundry essentials covered. This bundle has everything you need to make that pile of laundry clean, soft, fresh and static free. You'll receive one box of our original detergent sheets, one box of dryer sheets, laundry scent beads and a pack of our eco-boost stain fighters.

No
Mess

Sustainable Packaging

Safe &
Effective
15% Off Regular Price
Skip or Cancel Anytime
Free Shipping over $12.99
Every month
Every 2 months
Every 3 months
Every 4 months
Every 5 months
Every 6 months
Every 12 months
What's Included

Laundry Detergent Sheets
1 Box of 50ct Detergent Sheets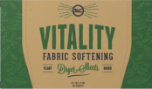 Natural Dryer Sheets
1 Box of 40ct Natural Dryer Sheets

In-Wash Scent Boosters
1 Tube of 8oz In-Wash Scent Booster

EcoBoost+ Stain Fighter
1 Bag of 12ct EcoBoost+ Stain Fighter
Don't Just Take Our Word for It
4.8/5 Rating - 99 Reviews
The sheets work so well. I love the booster! Gives my clothes just enough fragrance and softens them at the same time.
Christina D.
Essentials
Kit
So far all the products I have used have been awesome! Love the lack of plastic and chemicals and my laundry is clean!
Victoria D.
Essentials
Kit
The boost helps with stains and whites and I don't always have to use 2. Really glad I am a sheets laundry club member.
MJ F.
Essentials
Kit