No
Mess

Sustainable Packaging

Safe &
Effective
Simpler, fresher laundry starts here. Everything you need to get your laundry clean, fresh, fluffy and static free while remaining easy on you and the environment. This laundry starter pack includes 2 boxes of our patented detergent sheets, 2 boxes of our plant-based dryer sheets, four powerful laundry scent bead tubes and 2 packs of our eco-boost stain fighters.

No
Mess

Sustainable Packaging

Safe &
Effective
15% Off Regular Price
Skip or Cancel Anytime
Free Shipping over $12.99
Every month
Every 2 months
Every 3 months
Every 4 months
Every 5 months
Every 6 months
Every 12 months
What's Included

Laundry Detergent Sheets
2 Boxes of 50ct Detergent Sheets (Fresh Linen)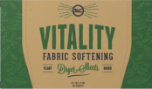 Natural Dryer Sheets
2 Boxes of 40ct Natural Dryer Sheets (Vitality & Lavender)

In-Wash Scent Boosters
4 Tubes of 8oz In-Wash Scent Boosters (Uncharted Waters, Sandbar, Sea Breeze & Lavender)

EcoBoost+ Stain Fighter
2 Packs of 12ct Bags of EcoBoost+ Stain Fighter
Don't Just Take Our Word for It
4.9/5 Rating - 17 Reviews
Yay! Earth-friendly laundry supplies that clean my clothes, fully dissolve with no residue and has gentle natural scents
Jane K.
Starter
Set
Great way to try all of the laundry products and the various scents. I will definitely be subscribing!
Trudy W.
Starter
Set
My mail never smelled so clean! They work very well in our HE washer and will be perfect to use in our camper.
Christy D.
Starter
Set