No
Mess

Sustainable Packaging

Safe &
Effective
Heading off to college is a big step for many.  Give your loved ones one less thing to worry about by simplifying their laundry and hygiene routine with our complete college bundle. Includes one box of our patented laundry detergent sheets--the best laundry detergent for college students to take to and from their dorm rooms, one box of our plant-based dryer sheets, one tub of laundry scent beads, one natural deodorant, and one handcrafted soap bar. With our subscription you can make it even easier and keep them fresh all semester long.

No
Mess

Sustainable Packaging

Safe &
Effective
25% Off Regular Price
Skip or Cancel Anytime
Free Shipping over $12.99
Every month
Every 2 months
Every 3 months
Every 4 months
Every 5 months
Every 6 months
Every 12 months
What's Included

Laundry Detergent Sheets
1 Box of 50ct Detergent Sheets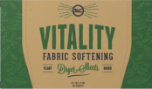 Natural Dryer Sheets
1 Box of 40ct Natural Dryer Sheets

In-Wash Scent Boosters
1 Tube of 8oz In-Wash Scent Boosters

Natural Deodorant
1 Natural Deodorant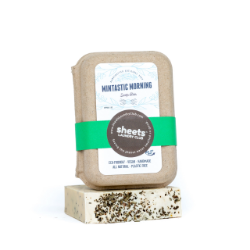 Handcrafted Soap Bar
1 5oz Bar
Don't Just Take Our Word for It
We live full time in our RV, space is limited so I love the compact 50 loads in a 4x6x3 box!
Nita S.
Laundry
Sheets
My whole house smells so amazing. Kitchen towels, bathroom towels & rugs, bedsheets and every closet. It's fantastic.
Karen M.
Scent
Boosters
Convenient, gently scented, easily halved, leave clothes soft. This feels good to me, inside and out 😊
Pamela M.
Dryer
Sheets